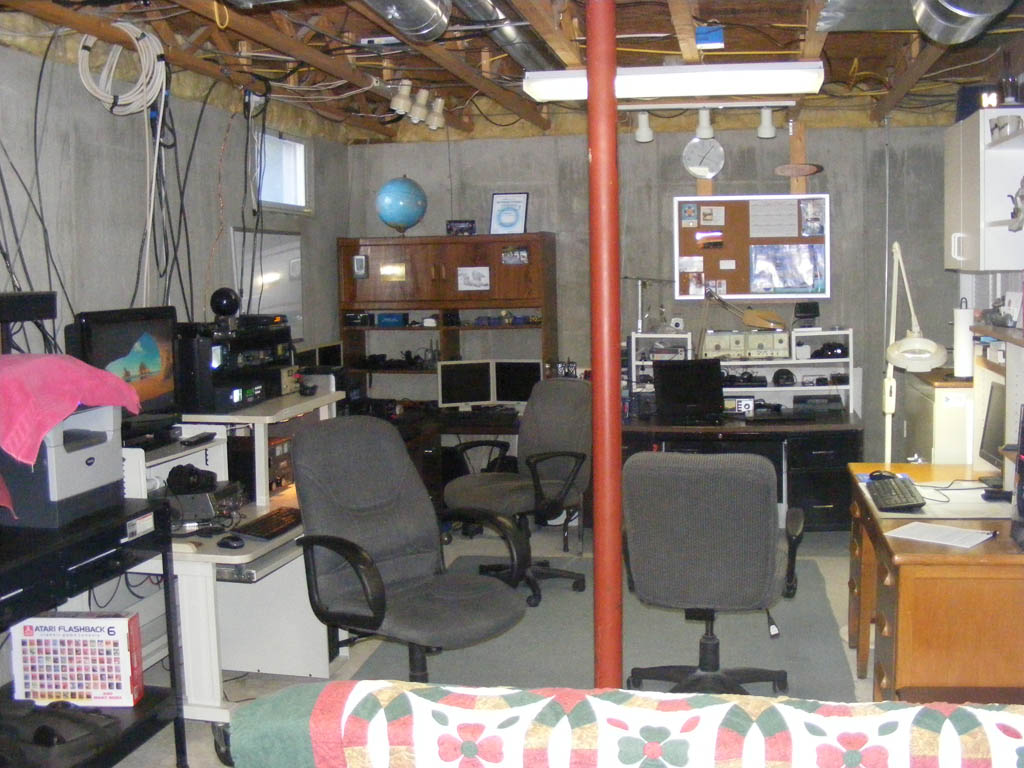 The shack is ready for action.  This year we have two rigs and at least partial coverage of all approved contest bands.

Station "0" – Kenwood TS-2000 into an Ameritron AL-811h, with choice of 80m – 10m OCF wire or a tri-band 3-el Yagi.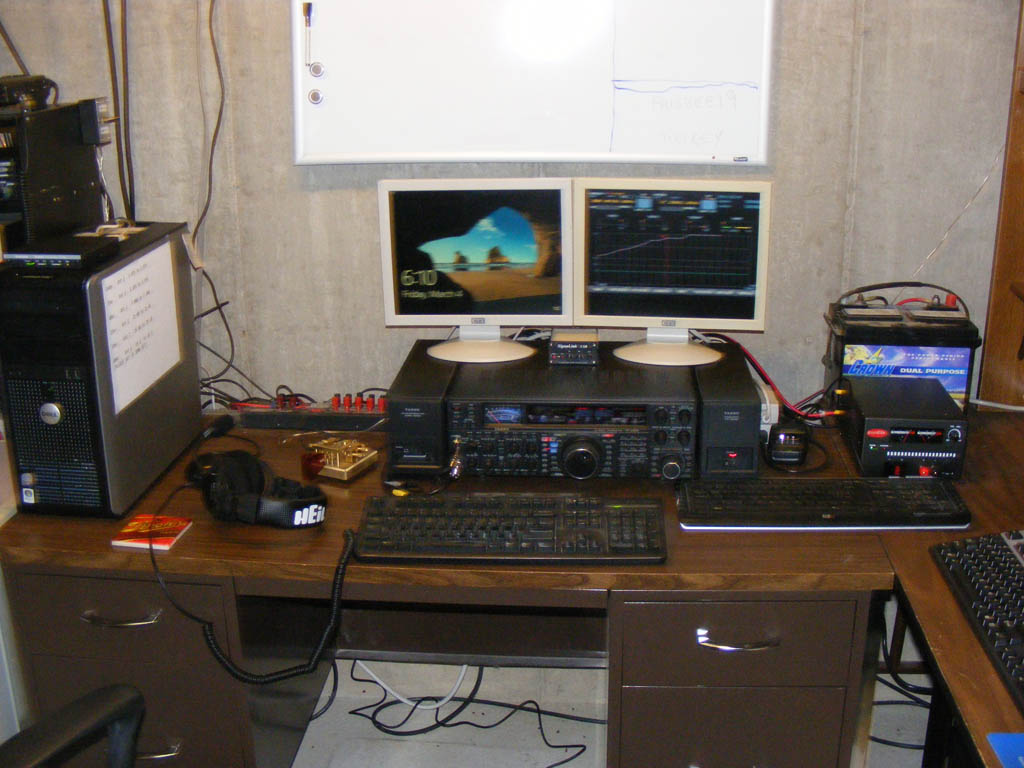 Station "1" – Yaesu FT-2000d, 200w barefoot and into a tri-band loaded dipole, covering 160-80-40 (and usable on 15m) or a single band 60m dipole (usable on 10m)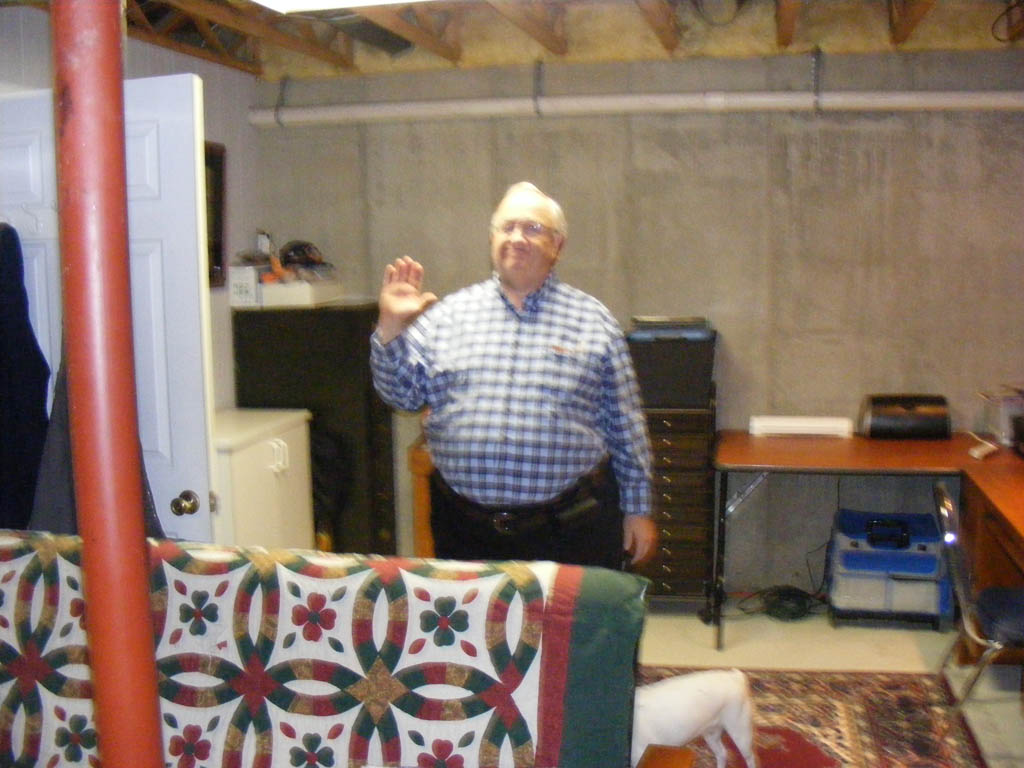 First Op to arrive for the contest!  Hi Paul !! [W8OPD]
Gene arrives and mentors Paul in the fine art of preparing for "treats & eats" ! [AB8KP & W8OPD]
"You'll have to keep my coffee cup filled if you want me to make QSOs !"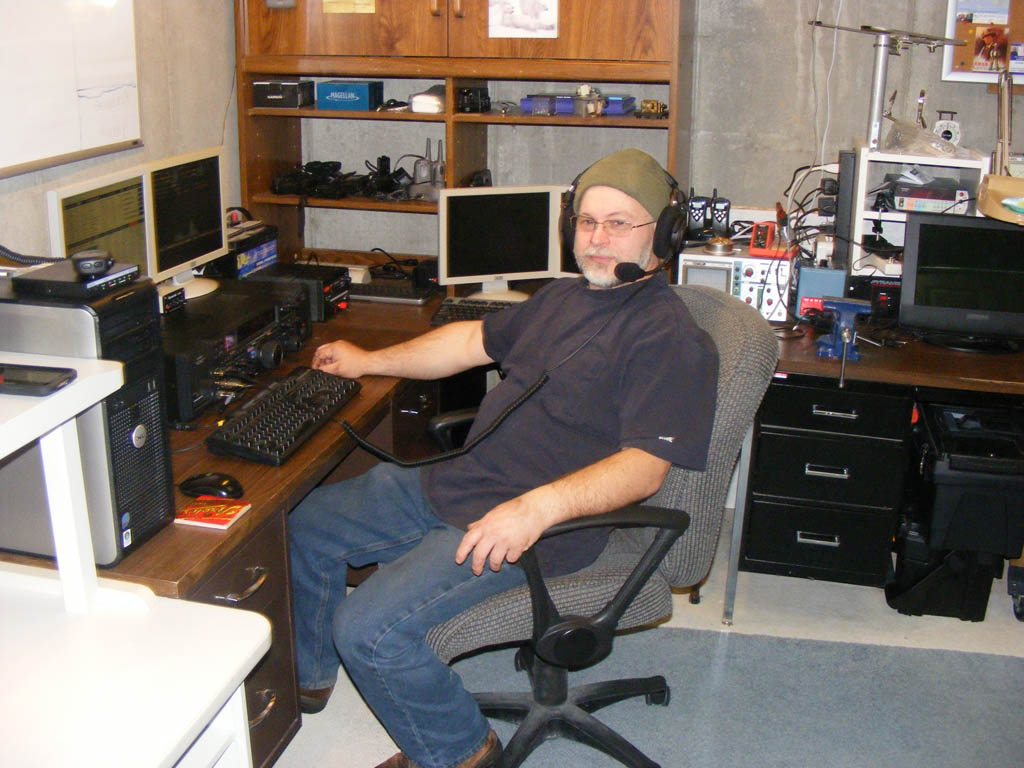 John is working 15m on the 2000d, in-between bursts of "interference" from the TS-2000 & AL-811h! [KD8WZH]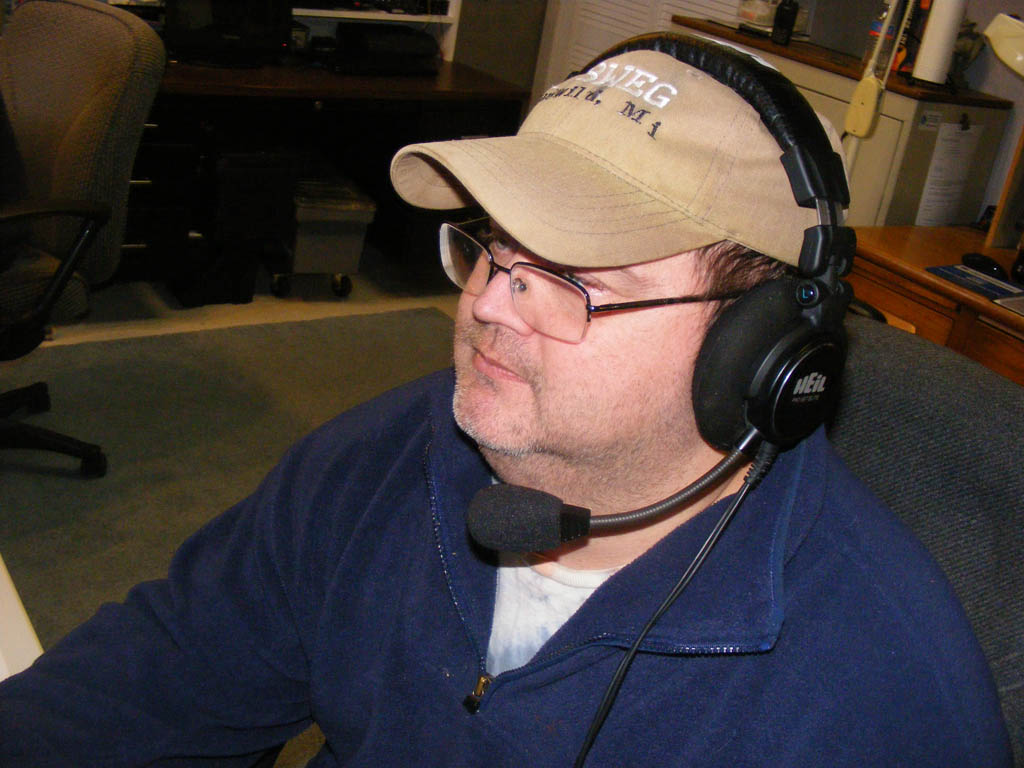 Allen is trying to work DX stations, but really wants to get a piece of apple pie!  [KD8WEG]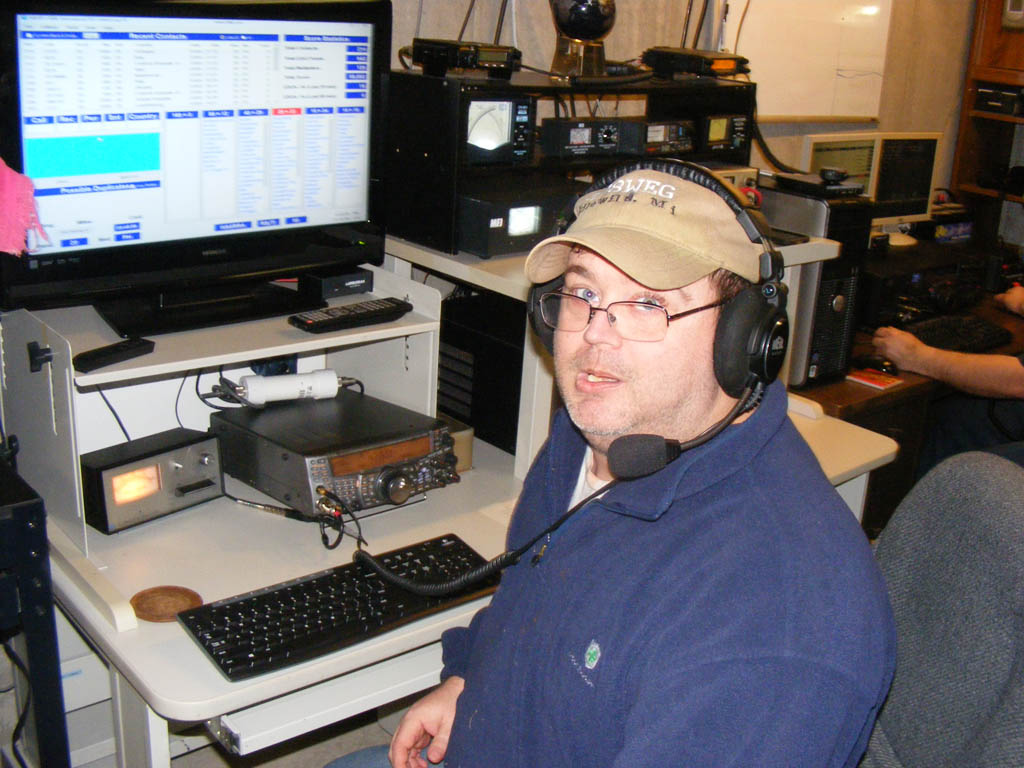 20 contacts in 5 minutes…. That pie was goooood !!
Filling the log with contacts… 160m looks lonely.  We never did make a contact on 160… our antenna covered the wrong part of the band.  Lesson learned.  Maybe next year??
Jay is wary of radiation poisoning or RF burns in delicate places! A dedicated QRP Op, he is somewhat put off by the amp, until he deals with the first couple o' pileups! [K8DC]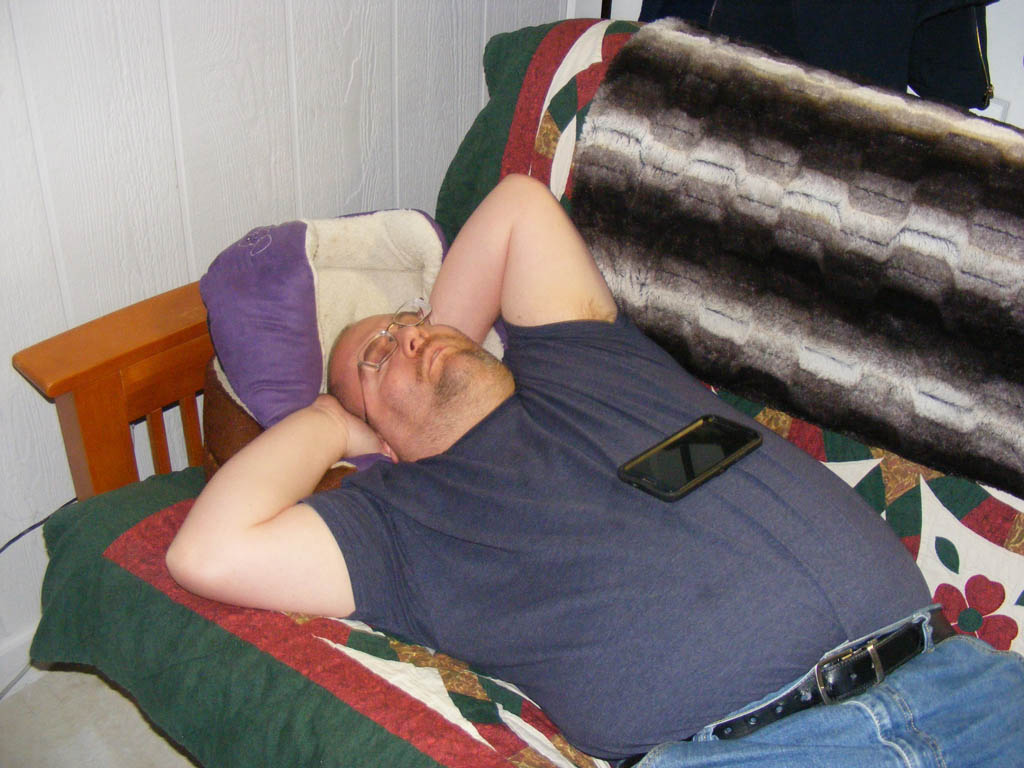 Club president, Mike takes a "brief" rest from supervising the contest efforts…  How can you eat 3 bowls of firehouse chili and 2 lbs of Mac & cheese and be expected to work DX ?? [N8MRC]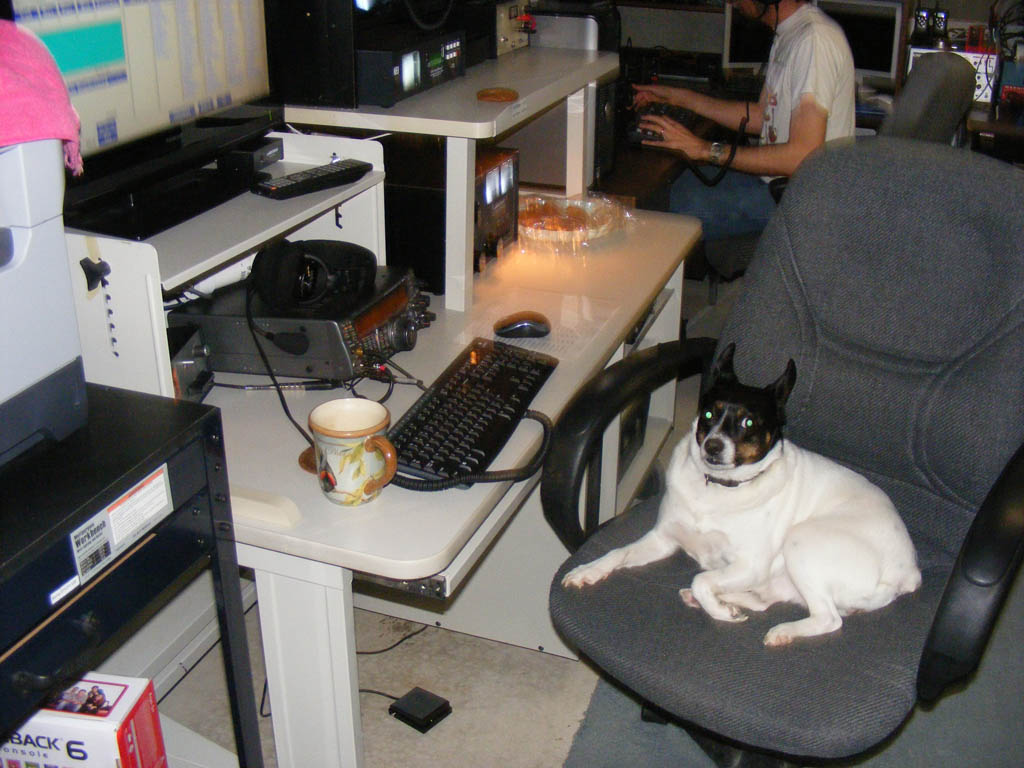 Lucy says she will work the Kenwood if she can have one of the great cookies that Jay brought!  [K8DOG]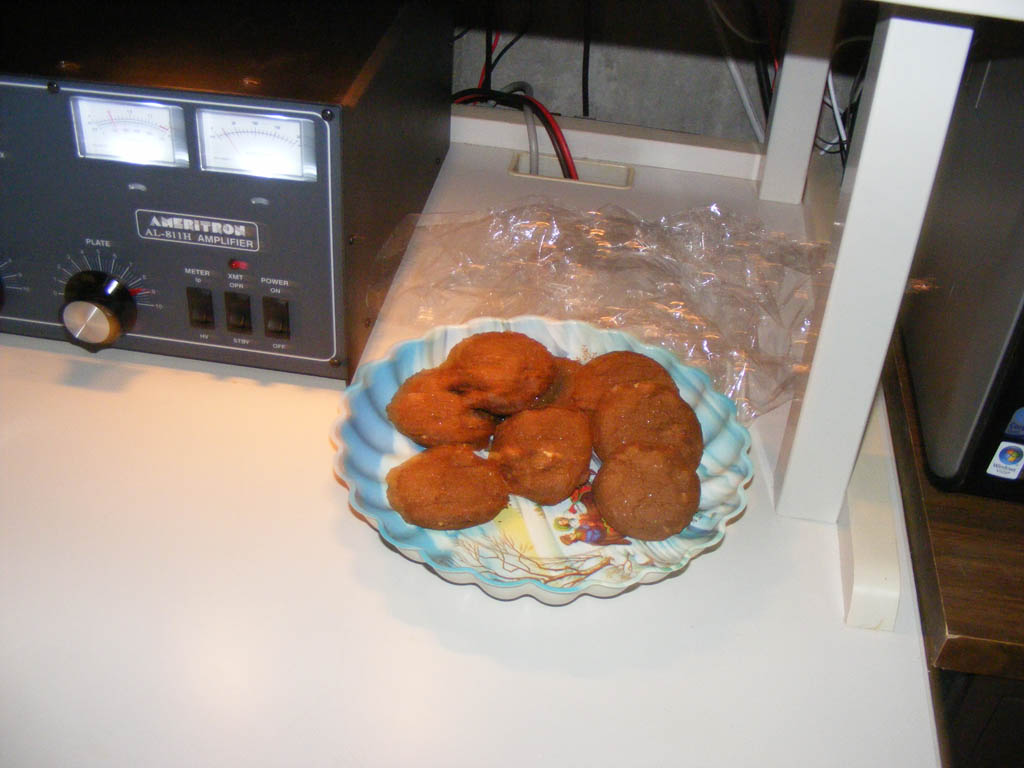 Thanks Jay !!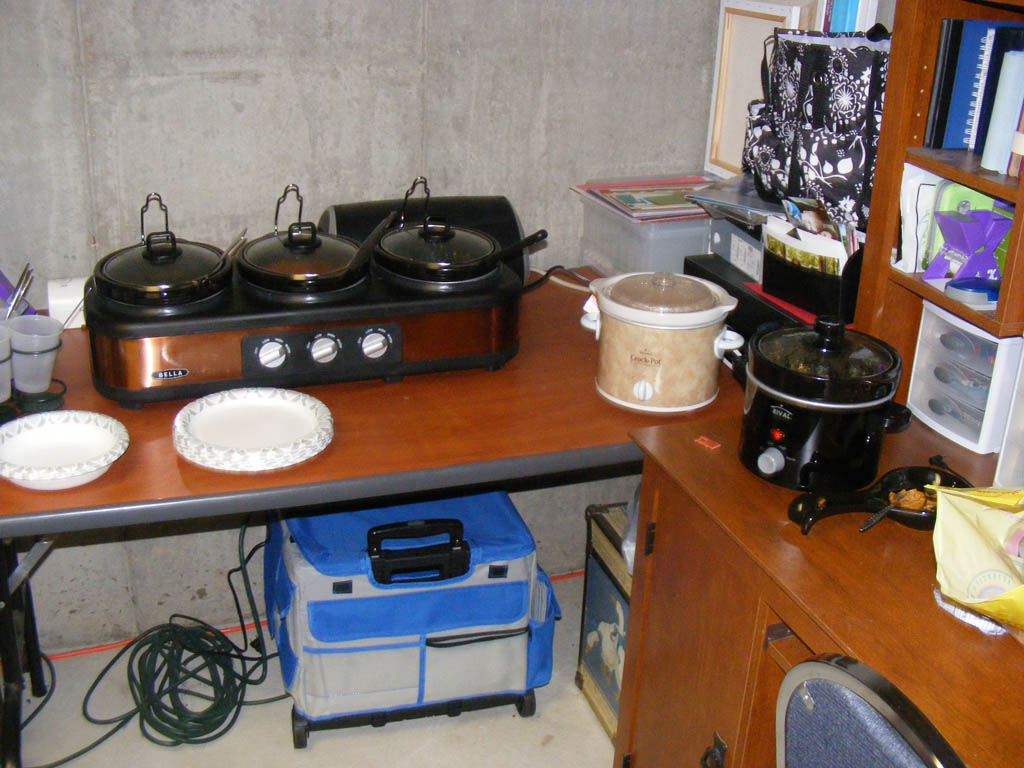 You have to make alot of pulled-pork, chili, mac & cheese and bean dip to get through a 48 hour contest!! … Well, at least with the Riverside Radio Amateurs you do.
Pie's almost gone… good thing it's only 3 months 'til Field day!
Good DX & 73 everyone 😉
P.S.  In between meals & snacks:  455 contacts, 275,730 points & 86 countries.